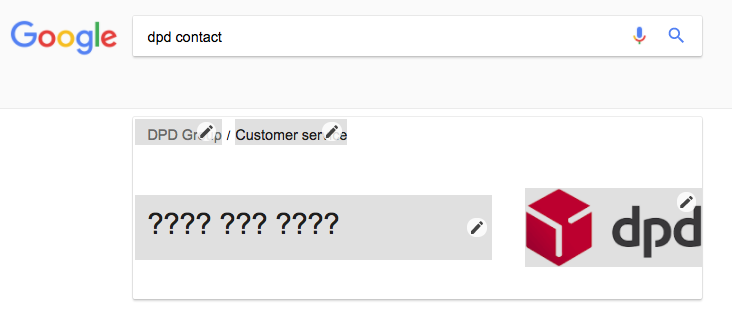 To speak to a human at DPD, call:
0121 275 0501‬ ✓
Last checked: 10 September 2021
Making contact with a human at DPD regarding parcel collections is not an easy task.
Number listed on website is a dud
The telephone number listed on the DPD website (0121 275 0500 ✗) seems to be an indefinite hold blackhole line most of the time. With this number you'll have to enter a parcel or calling card number. I found no way to get around the automated system's process.
Finding the working number
However going back in time on the Wayback machine and you can find the above local rate number (–0501 ✓) that we've tested as working. You should get through to someone quickly during normal office hours. You shouldn't need to enter any parcel number. Please note that the wait time on this line has increased during 2018 and you may have to wait up to 25 minutes to speak to someone. 
Social media? No.
In my experience, social media wasn't a great alternative. If you reach on Twitter, support staff don't seem that quick off the mark to reply to messages. Sometimes they're fast; other times they miss your mention or message for days. The same applies to Facebook.
Why hide the direct number?
Forgive me for being cynical, but it seems likely that they took down the direct contact line (–0501 ✓) and opted for publicising the automated hell (–0500 ✗) number because too many people were managing to get through and talk to advisors!